Seamless Aluminum Rain Gutters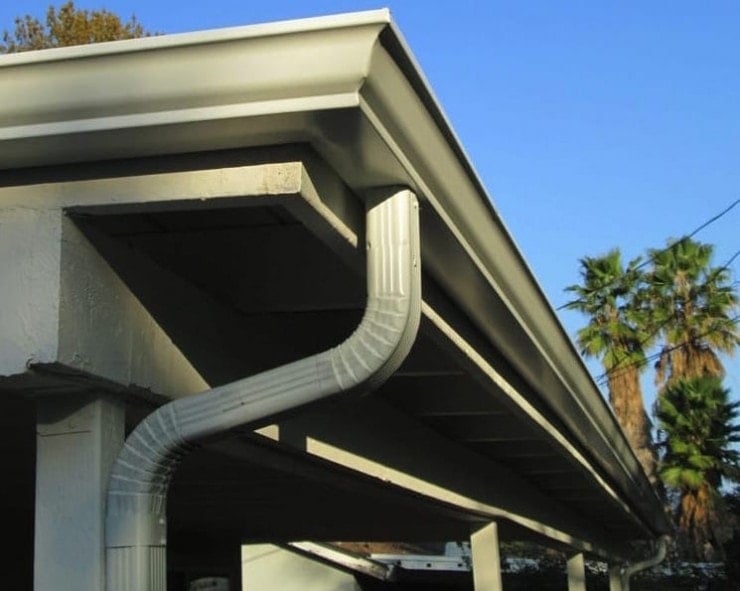 Seamless aluminum gutters are built to last in any type of weather condition. The main advantage of this gutter system is that there are no cracks that could leave room for clogging and excessive moisture. Rain Gutter Pros has extensive experience with fabricating and installing seamless aluminum gutter systems that meet the highest standards.
Key Features:
Choose a color theme and we'll create it for you
Stops debris buildup and water overload
Less expensive than other metal gutters, yet practical and durable
Rust-free features, and easy to upkeep year-round
Beautiful and seamless lining fits with the design of your home
Why You Need It?
Seamless aluminum gutters can save you tons in repairs. These solid and unhinged pieces are practical for:
Rerouting Water – away from the home's infrastructure and into drains. A broken or dysfunctional rain gutter will leave room for moisture buildup below the surface. This can create hard-to-fix issues such as mold and mildew.
Pest Control – it's no secret that moisture is a perfect breeding ground for insects and pests. Help keep them away with a beautiful and functional seamless rain gutter.
Our licensed technicians will match color schemes on the home to blend with ordered aluminum seamless rain gutters.
This is one of the #1 selections by homeowners.
One aluminum seamless gutter application can last roughly 20-30 years.
Services Include:
Seamless Aluminum Gutter Planning
Seamless Aluminum Gutter Design
Seamless Aluminum Gutter Installation
Seamless Aluminum Gutter Protection
See All Materials